Labor costs are skyrocketing, making hiring outsourced software developers a very good choice.
Nowadays, there is a high demand for experienced software engineers. As a result, companies are outsourcing the entire or part of the software development project. This strategy can provide a range of benefits to companies looking to reduce costs, access skilled talent, and improve project outcomes.
There are thousands of companies worldwide that provide offshore development services. That's why you may find it challenging to choose the right one. This article will list the top 10 offshore software development companies. We hope it will make the decision easier for you.
What is offshore software development?
An offshore development center (ODC) is a dedicated facility or team set up by a company in a foreign country to carry out software development activities. The ODC operates as an extension of the company's existing development team and allows for the outsourcing of specific projects or functions.
The ODC is typically established in a location with a strong pool of skilled software developers and cost advantages, such as lower labor costs or favorable tax incentives. It aims to harness the benefits of outsourcing, such as access to specialized expertise, scalability, and cost savings.
The offshore development center can be a physical office space where the team works or a virtual setup where remote collaboration is facilitated through online communication tools and project management platforms. The ODC may function independently or in close coordination with the company's headquarters, ensuring seamless integration and effective project execution.
How does an ODC work?
The offshore software development process involves various factors, such as project characteristics, development methodologies, and software vendors. However, it generally follows the following steps:
Step 1: Gather client requirements The offshore development team collects project requirements through different communication channels with the client.
Step 2: Research and analysis The team conducts research and analysis to understand the target audience, analyze data, and establish user design basics, which form the foundation for the software project.
Step 3: Create a plan The offshore development provider creates a project plan, including task lists, resource allocation, project timeline, budgeting, and more.
Step 4: Design The development team determines the software specifications and designs the application. This involves outlining user interfaces, network requirements, databases, and system interfaces.
Step 5: Development During this phase, developers write code and build the software according to the previously designed documents and specifications. The client may provide feedback and review the software.
Step 6: Testing The offshore team conducts comprehensive testing to identify and rectify any defects or faults in the software. They track, fix, and retest any issues found.
Step 7: Deployment and maintenance The developers focus on deploying the software and providing ongoing maintenance. They address any remaining flaws or new issues that may arise from user feedback or complaints.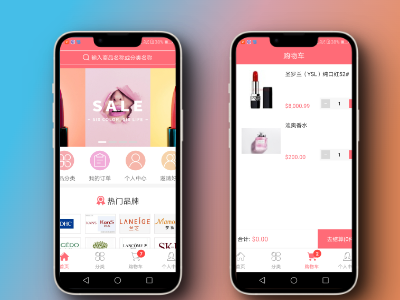 Best Choice for software outsourcing?
Nova software
Some quick facts about Nova Software:
17 years focusing on outsourcing software development.
We have loyal clients. Our first client has been staying with Nova for 17 years. They now still maintain a team of 8 people in Nova.
Excellent talent pool:

There is a huge IT talent pool in China, and Nova recruits only outstanding talents from it, at least with a bachelor's degree.
Many of our project managers have obtained certificatio

n such as PMP, ACP, etc
We have a complete project management system

Project Management Office monitors all projects
Waterfall, Agile, and Lean methodologies are flexibly adopted to meet client's management model.
Ensure unbiased understanding of requirements through various methods such as drawing prototypes, sketches, writing requirement documents.
Emphasize quality control. Methods including requirement confirmation process, coding standards, continuous integration, quality culture and continuous improvements.
Strict cost control based on Lean methodology. All tasks must be estimated before entering development, and any deviation between them is promptly corrected.
Emphasize communication from both outside and inside using daily and weekly work reports and instant messaging tools.

We are frequent user of advanced tools such as Jira, Confluence, Git and to-do list.
Nova is located in Chongqing, a quasi-first-tier city in China. We have a rich pool of IT talents, but the overall consumption level of the city is relatively low. Therefore, the unit price for our talent is much lower than that of first-tier cities in China. This allows us to offer clients affordable prices, with prices as low as $15 per hour.